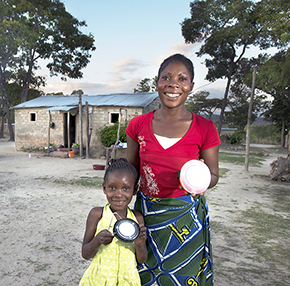 For more than 20 years, Global Partnerships has been committed to its mission of expanding opportunity for people living in poverty. We work as an impact-first investor in some of the most challenging developing countries in the world to support sustainable solutions to poverty.
In coming weeks, Congress will begin debate on the recently released Trump Administration "budget blueprint." This blueprint includes a dizzying array of choices that lay waste to efforts aimed at fighting poverty, improving education and health for vulnerable populations, and engaging in smart global development.
One of the most inexplicable proposals included in the "budget blueprint" is to eliminate OPIC, the Overseas Private Investment Corporation. OPIC is the United States' Development Financial Institution. OPIC makes investments through US companies that create jobs, increase exports, deliver positive economic and environmental impact in the developing world, and advance global peace and security.
A remarkable fact is that OPIC has operated for the last 39 consecutive years at a profit to the US Treasury. For every dollar it spends, OPIC returns about $8. In the last decade alone, OPIC has reduced the US budget deficit by almost $4 billion.
We at Global Partnerships know OPIC well. Since 2006, OPIC has invested more than $50 million in five of GP's impact-first investment funds. OPIC's participation has been instrumental in catalyzing more than $80 million in capital from other Fund investors. These GP funds have successfully expanded opportunity for more than 5 million people living in poverty in countries throughout Latin America and sub-Saharan Africa.  That means women living in poverty gain access to credit and business education that empower them to build small businesses, earn a living, and provide for their families. It means subsistence farmers gain access to the farm inputs and technical assistance that they need to grow more food and increase their income. It means households living in poverty without electricity are able to stop burning dirty kerosene and gain access to clean, solar light. It's smart, sustainable global development.  And the world needs more of it.
What sense does it make to eliminate, rather than expand, OPIC's successful efforts to expand market based solutions to poverty in many of the worlds' lowest-income countries?
What sense does it make to eliminate an agency that makes money for US taxpayers, reduces the US deficit, creates US jobs, and effectively promotes economic development on a global scale?
What sense does it make to shut down one of the US government's most effective agencies and cede leadership in the developing world to other countries?
It makes no sense.
If you would like to take action, share this article on social media and please contact your representatives in Congress and ask them to support OPIC.
To learn more about OPIC:
How this little known government agency helps put America first (The Hill – March 31, 2017)
We shouldn't be eliminating OPIC, we should be putting it on steroids (Forbes – April 5, 2017)