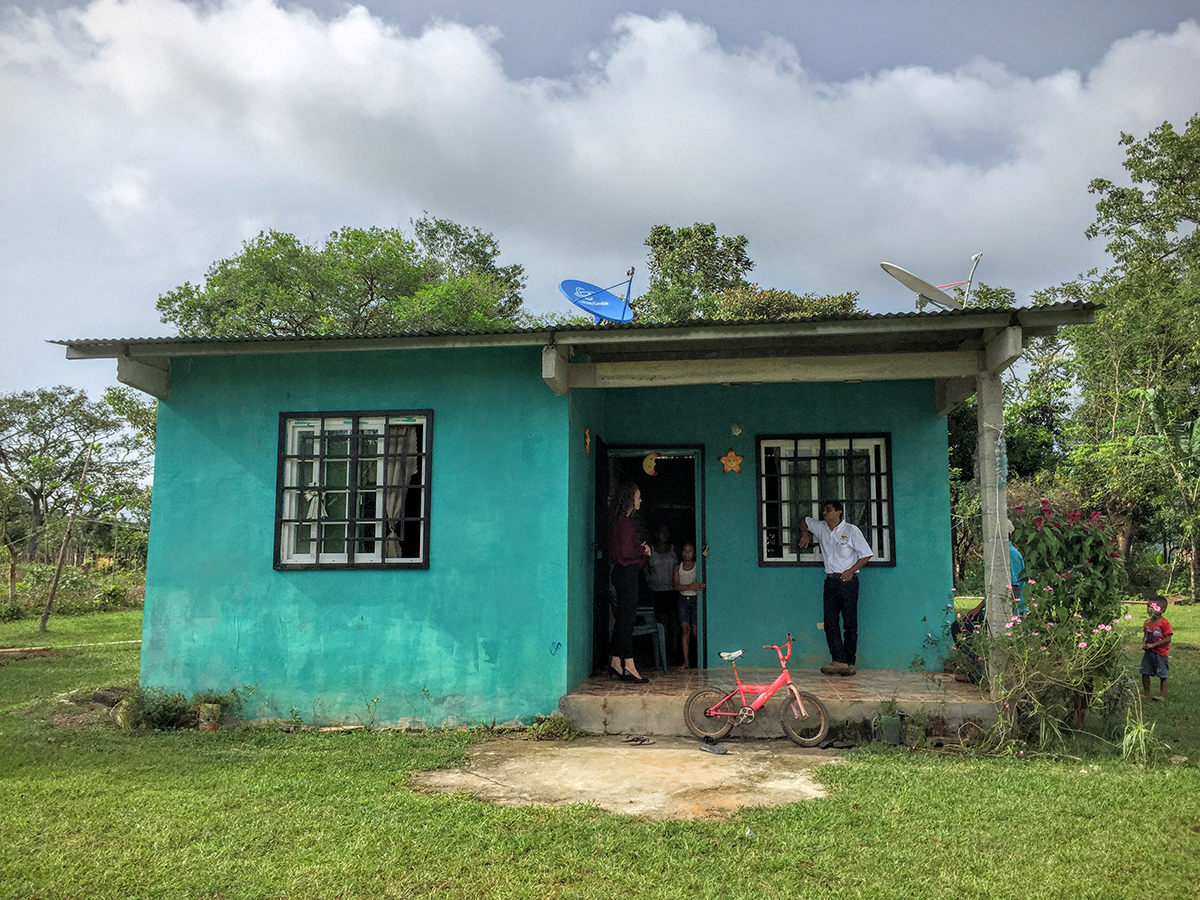 The Challenge
According to UN-Habitat, about one in four people live in conditions that harm their health, safety and prosperity. A McKinsey Global Institute report suggests that the global population who live in substandard housing units will expand to 1.6 billion people by 2025.
The Opportunity
Unlike affordable housing, home improvements provided via microfinance organizations can be financed incrementally with loans, and thus reach a wider and lower income demographic.  Partners also provide project budgeting, work planning and best-practice construction education.
Who is Served?
The target demographic is qualified MFI clients living on less than $5.50 PPP/person/day.
What is Delivered?
Clients must receive:
Tailored individual credit (<$2k) to be used for home improvements (floors, roofing, walls, water, sanitation, clean energy, etc.); AND
Planning/budgeting verified as part of the underwriting process, typically by home visit and/or quotes from providers / builders.
May also receive:
Additional Customized TA on planning, design, quality control, and construction
Construction oversight or access to materials
Why is it Impactful?
Household health, security and sense of dignity increase due to:
Lower exposure to bad weather (roofs, walls and floors) and sources of disease (sanitation and water);
Physical security (walls, fences and windows);
Improved confidence and sense of self-worth in the community.