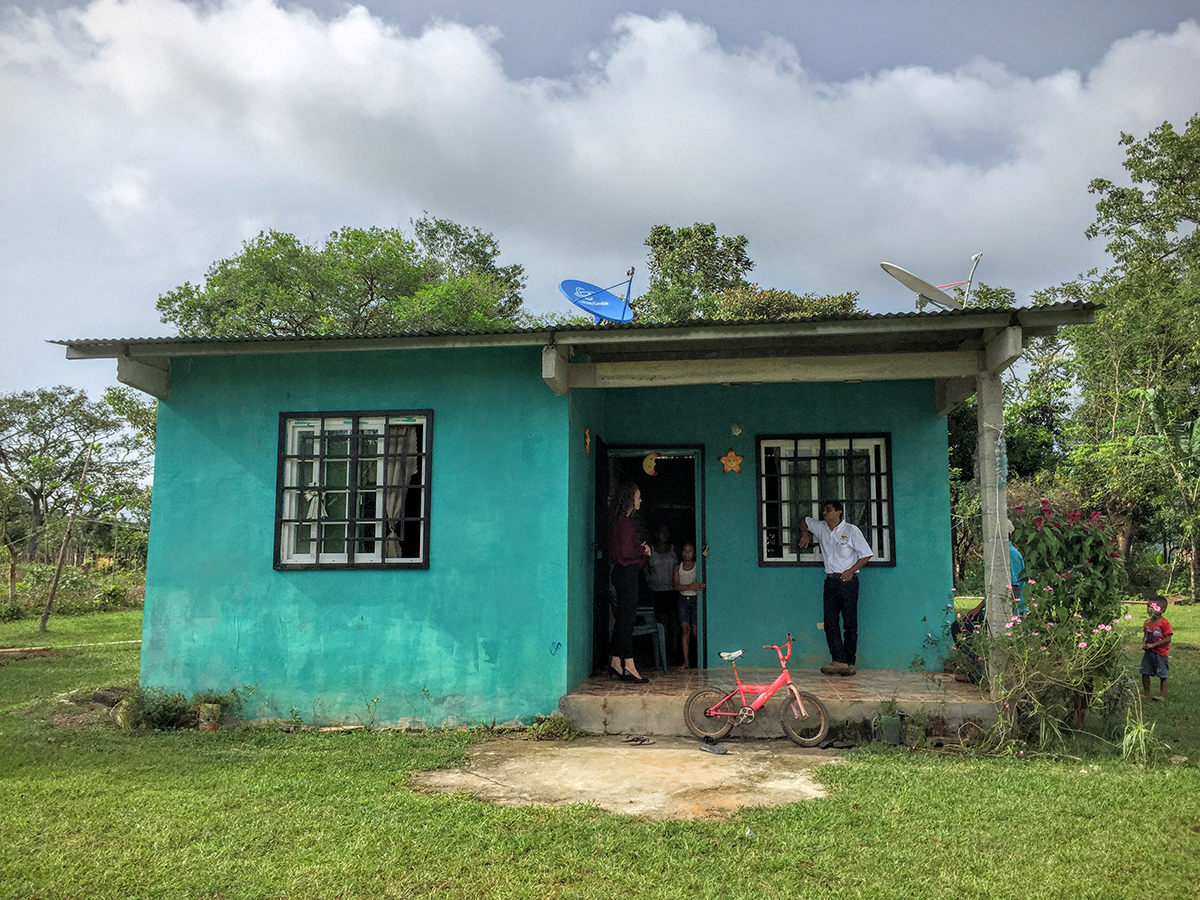 The Challenge
Approximately 1.6 billion people around the world do not have access to adequate shelter, and one in four live in conditions that are harmful to their health, safety and prosperity.[i]
The Opportunity
GP funds aim to enhance the health, security and sense of well-being of households living in poverty by investing in social enterprises that provide loans and support services for incremental home improvement projects.
Who is Served?
The target demographic is qualified MFI clients living on less than $5.50 PPP/person/day.
What is Delivered?
Clients must receive:
Tailored individual credit (<$2k) to be used for home improvements (floors, roofing, walls, water, sanitation, clean energy, etc.); AND
Planning/budgeting verified as part of the underwriting process, typically by home visit and/or quotes from providers / builders.
May also receive:
Additional Customized TA on planning, design, quality control, and construction
Construction oversight or access to materials
Why is it Impactful?
Household health, security and sense of well-being increase due to:
Lower exposure to bad weather (roofs, walls and floors) and sources of disease (sanitation and water);
Physical security (walls, fences and windows);
Improved confidence, sense of self-esteem, and/or quality of life.
[i] UN Habitat, 2016, https://unhabitat.org/up-for-slum-dwellers-transforming-a-billion-lives-campaign-unveiled-in-europe/