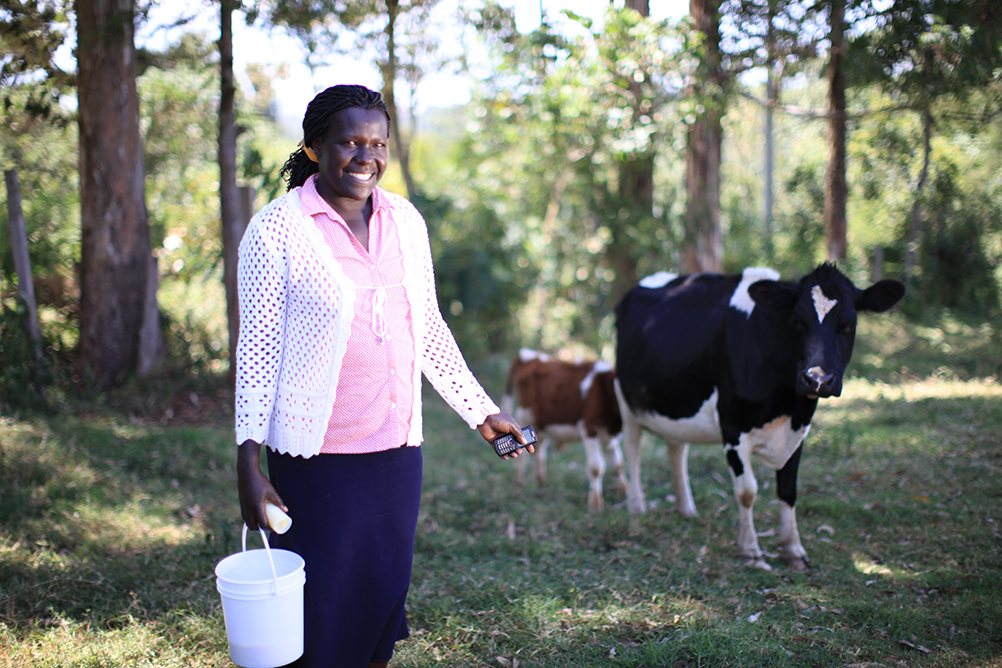 CHALLENGE
The vast majority of farmers in the developing world are smallholder farmers. Limited access to information and quality agricultural inputs like improved seeds hinders production and income.
SOLUTION
We aim to increase incomes and food security of smallholder farmer families by investing in organizations that deliver affordable, high-impact inputs, along with technical assistance including via cell phone.
Who is Served?
Rural households living on less than $3.10/day who depend on smallholder farming on less than two hectares of land for their livelihood.
What is delivered?
Affordable high-impact agriculture inputs and crop specific technical assistance (TA) services to understand  how to  properly  use them.
Focus inputs are improved (non-GMO) seeds, fertilizers, and/or veterinary inputs (improved feeds, medicines and/or vaccinations).
Focus on key staple crops and/or livestock raised by smallholder farmers.  Includes cash crops (maize, roots, tubers, fruits and vegetables), dairy cattle, poultry, sheep, pigs and goats.
Why is it impactful?
Net incomes and food security of smallholder farmer families increase and/or stabilize due to one  or more  of the following:
Higher and/or more stable crop yields
Improved long-lasting soil fertility
Decreased mortality and/or increased productivity of livestock
Improved farming and/or husbandry techniques
How is it sustained?
This is sustained through retail sales margins of the good or  service provider to end  consumer.