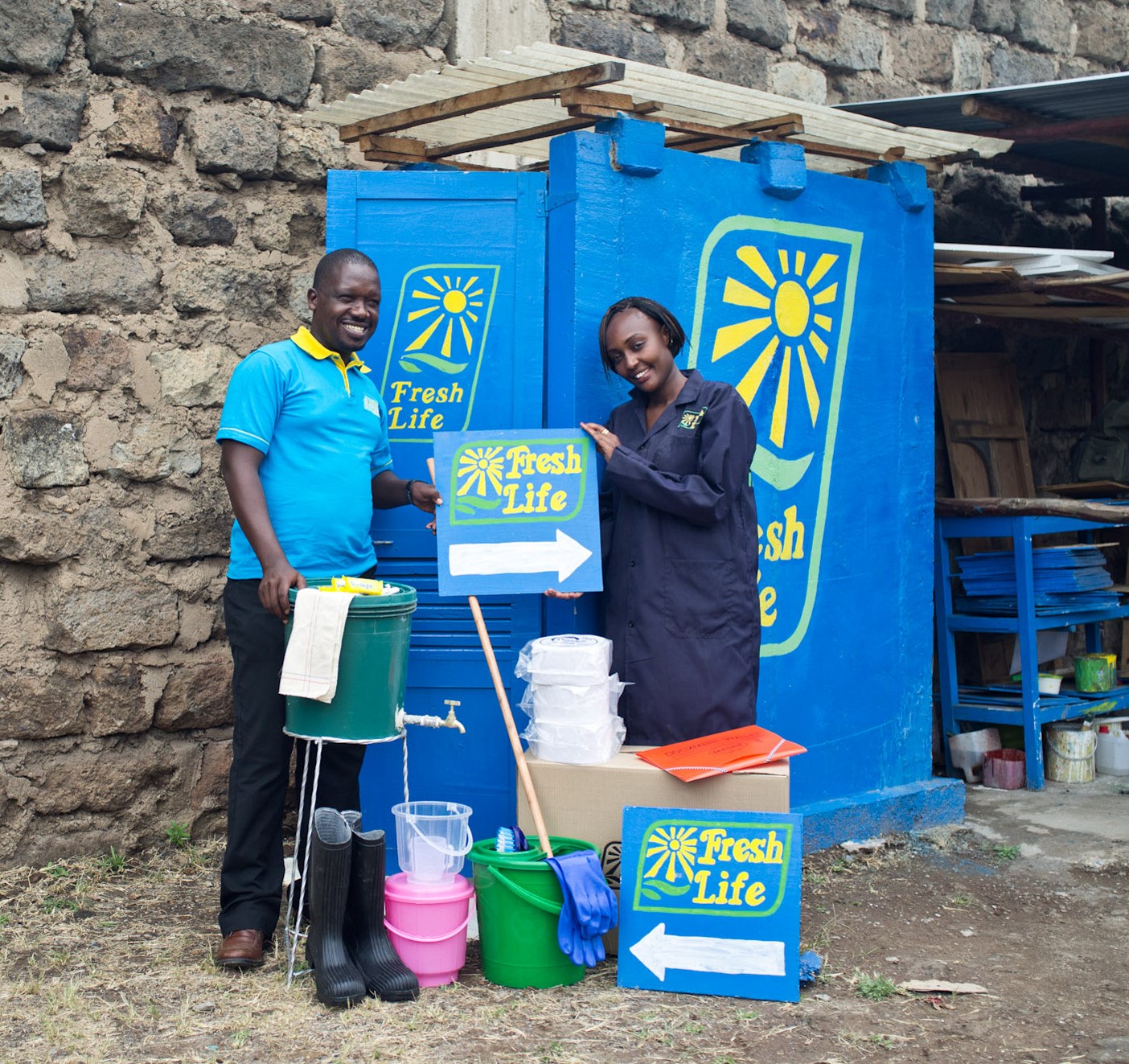 THE CHALLENGE
Worldwide, 2.5 billion people lack access to hygienic sanitation. Inadequate and unhygienic sanitation is the second largest cause of disease in the world. It leads to contaminated waterways and food supply, as well as dangerous infections, caused by direct contact with human waste.
THE OPPORTUNITY
Global Partnerships aims to improve the health and economic position of urban and peri-urban households by investing in sustainable waste value chains through its Urban Sanitation initiative.
WHO IS SERVED?
The target market is populations living in poor, informal settlements in urban and periurban areas.
WHAT IS DELIVERED?
Low cost, hygienic on-site toilets and community toilets with waste management services.
WHY IS IT IMPACTFUL?
Household health and economics improve due to:
Access to improved sanitation
Reduced use of unhygienic sanitation services
Lower rates of diarrhea and sanitation-related diseases
HOW IS IT SUSTAINED?
Pay per use for community toilets
Monthly fees for waste removal and treatment of waste converted to retail products (fertilizers, etc.)