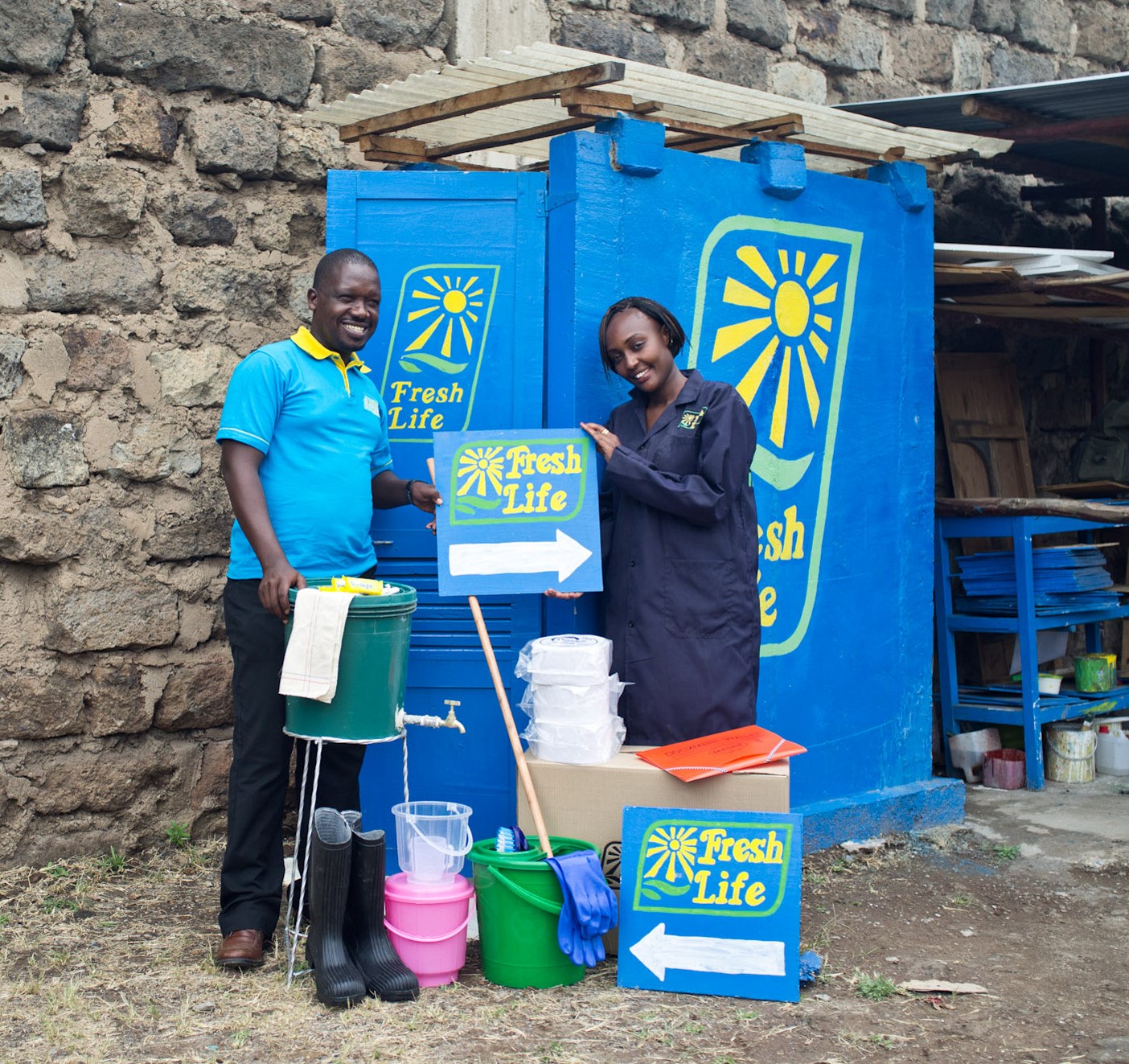 THE CHALLENGE
Worldwide, an estimated 2 billion people lack access to basic sanitation facilities such as toilets or latrines.* Lack of sanitation contributes to about 10 percent of the global burden of disease, mainly via diarrheal diseases.**
THE OPPORTUNITY
GP funds aim to improve the health and economic position of low-income urban and peri-urban households by investing in partners that provide access to low-cost, hygienic toilets and waste management services.
WHO IS SERVED?
The target demographic is populations living in poor, informal settlements in urban and peri-urban areas, living on less than $3.20 PPP/person/day.
WHAT IS DELIVERED?
Clients Receive:
Low cost, hygienic on-site toilets and community toilets with waste management services.
WHY IS IT IMPACTFUL?
Household health and economics improve due to:
Access to improved sanitation
Reduced use of unhygienic sanitation services
Lower rates of diarrhea and sanitation-related diseases
Households in poverty may mitigate climate change by contributing to improved waste management and generation of climate-friendly products that reduce carbon emissions (e.g., organic fertilizer, biogas, insect-based animal feed).
* "Sanitation Key Facts," World Health Organization, 2019, https://www.who.int/news-room/fact-sheets/detail/sanitation.
** Duncan Mara, Jon Lane, Beth Scott, and David Trouba, "Sanitation and Health", PLoS Medicine, no. 7(11) (November 2010), US National Library of Medicine National Institutes of Health website, https://www.ncbi.nlm.nih.gov/pmc/articles/PMC2981586/.