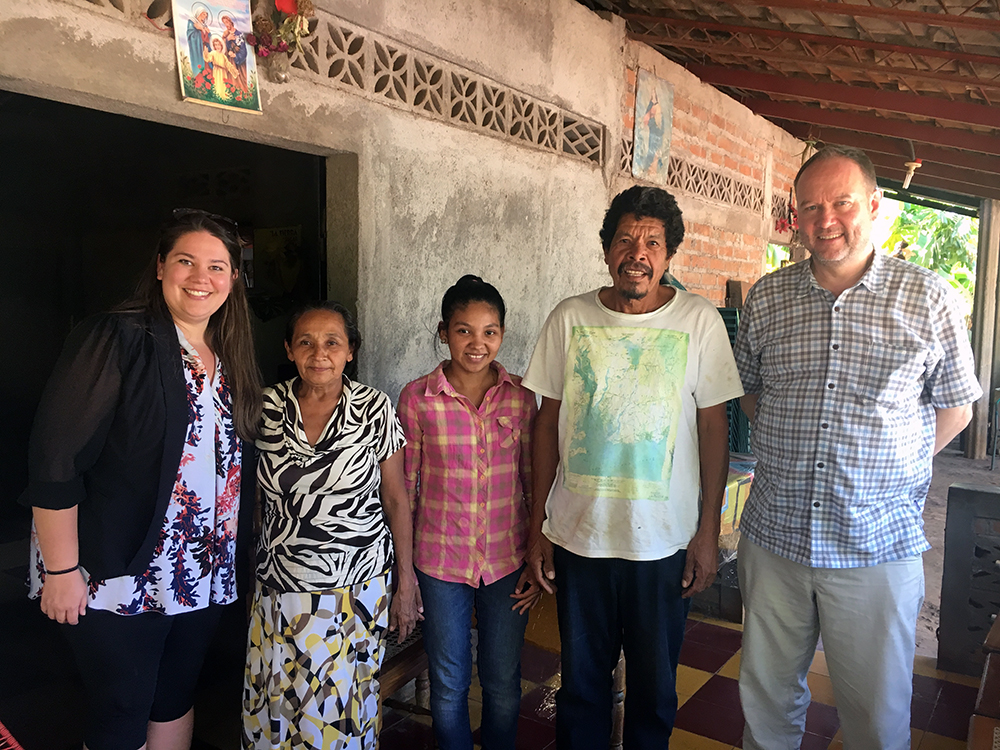 Long before we invest in a partner delivering life-changing products or services to households living in poverty, we begin by identifying what impact our investment will have on those households. We call this being impact first. It is a defining characteristic of what makes Global Partnerships who we are.
To ensure that we invest in a partner that is dedicated to reaching underserved populations, and that the product or service they provide results in a positive impact, we research and develop investment initiatives designed to target a specific aspect of poverty. These initiatives clearly identify who is served, what product or service is delivered, why it is impactful, how it is sustained, and what is the expected impact.
A new initiative must address five key areas of analysis that are rooted in our mission: to expand opportunity for people living in poverty.
Opportunity
Our work starts with an assessment of how many people are affected by a specific problem, such as lack of access to financial services or living beyond the electrical grid. We work on problems affecting as many people as possible; large-scale problems are likely to attract more entrepreneurs trying to solve them, allowing GP to apply resources more efficiently and impact more people.
Impact Potential
Using a combination of primary and academic research, we determine which services and products are making a positive and measurable impact on households living in poverty. It is important to note that impact comes in many forms. It can be an economic opportunity, such as when a smallholder farmer increases her yield or has better market access leading to higher prices and more income. Or it can be an innovation like a solar light that provides a clean, reliable and cost-saving energy solution, replacing toxic kerosene lamps that are expensive, unsafe, and contribute to upper respiratory disease.
Market-Driven Solutions
Next, we analyze whether the market can deliver these solutions in a sustainable way. We identify social enterprises that strive to reach marginalized populations with a focus on women and rural communities. These include non-governmental organizations (NGOs), for-profit social businesses, and cooperatives. We primarily invest debt capital into these social enterprises – our partners – who provide their clients with access to credit and affordable, high-impact products and services. This enables people in poverty to save time and money, access quality healthcare and earn a stable income. Our market-driven analysis is essential to ensure that each solution is affordable, easily accessible, and provides enough value for clients to choose it over existing options.
Scale
Fourth, we look at the potential for scale. Systematically addressing poverty is a massive undertaking, so we target solutions that can ultimately reach millions of people in the markets we serve — Latin America, the Caribbean and sub-Saharan Africa. We continually research market trends to see what could drive supply and demand for a product or service long-term, and whether the solution fits the market.
Investment Readiness
Once an initiative gets to this stage, we then build a pipeline of potential partners in which to invest. To be investment ready, a social enterprise must have finance needs that match the investment instruments we offer and qualify for our impact first capital.
Developing these high-impact initiatives is made possible by you, our donors. Your gifts help fund the work of GP's dedicated impact and research team. We work with leading industry experts as well as entrepreneurs who are pioneering innovative solutions. We meet with partners and their clients in person to learn about their preferences, challenges, goals and progress. We seek to understand the best outcomes through our research, helping us deploy capital to the best partners.
Your support allows us to remain impact first, ensuring we invest in the most meaningful solutions for households living in poverty. It also enables us to monitor our results so we can continue to improve for even greater impact.