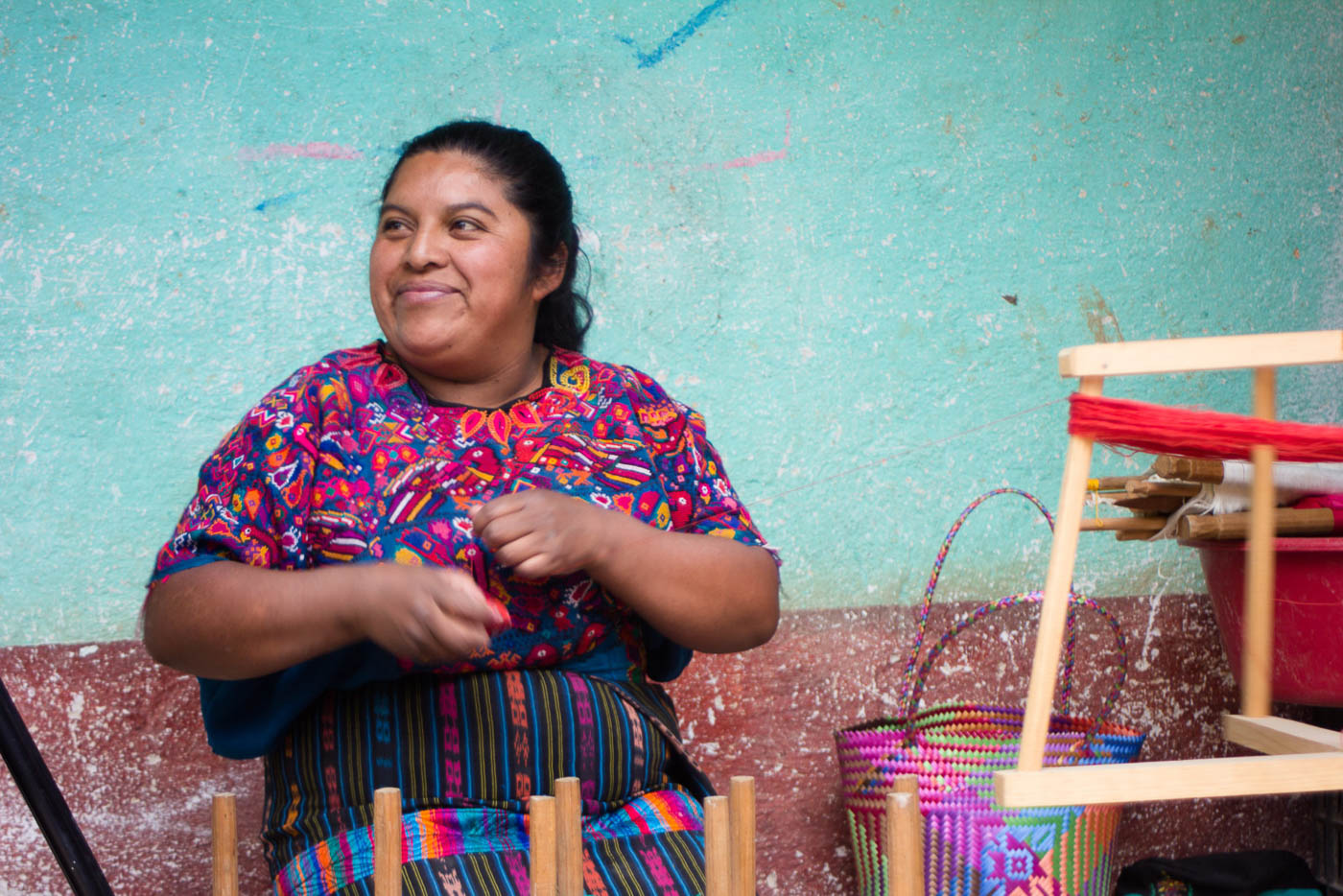 Doña Yolanda is an economic engine for twelve women artisans, a role model as a mother raising two children together with her husband, and an advocate for women's health and family planning in her community.
Yolanda accomplished all of this despite significant barriers. She grew up in a household with a lack of electricity, formal education or financial opportunity – a state of scarcity all too often associated with rural poverty.
Early in her childhood, Yolanda learned to weave from her mother, a common trade among indigenous Guatemalan women. She had a trade and was driven, and only needed an opportunity.
That opportunity arrived when she became a client of Friendship Bridge in Guatemala, a GP partner since 2013.
Today, Friendship Bridge helps 20,000 clients build resilience and pursue opportunities. They serve women, mostly in rural areas where poverty levels are highest. This commitment to inclusion is one of the cornerstones of GP's investment strategy.
Another cornerstone is high-impact products and services. Friendship Bridge provides microfinance, education and preventive health services. This trio of services has proven to propel their clients forward by addressing poverty on multiple fronts.
Friendship Bridge has provided Yolanda with loans to support her business. She is the leader of her artisan cooperative in rural Quiché, Guatemala. Her home doubles as a bustling workshop for the twelve women artisans in her cooperative. They weave textiles on looms or embroider fajas—traditional belts—that they sell at tourist markets in Guatemala and export to the U.S.
"Even though I didn't graduate from school and don't have a real job title, I have meaning in my work. I love to make different designs and when I go to sell I feel happy because everyone says, 'Wow, it is beautiful.' I feel accomplished and happy. I am really proud that I am a weaver."
While financial services equip Yolanda with capital to invest in her business, she attributes the financial education she received from Friendship Bridge with teaching her skills like budgeting to make the most of her loan.
The health services that Friendship Bridge provides are critical to Yolanda and her family to ensure her business can continue and her family is healthy and strong. She has also developed a passion for women's health and family planning. Women in her community often have ten or more children. Yolanda has two – a daughter and a son – which she and her husband agreed upon. Yolanda lets women in her community know they have the right to decide how many children to have.
"What I want is for women to know they have worth and they have rights as women."