FINCA Haiti is an MFI serving clients throughout Haiti and is aligned with GP's Women-Centered Finance with Education initiative. FINCA Haiti is strongly aligned from an inclusion perspective, serving predominantly women through the village bank platform in Haiti, with an average annual income of $4,000, or approximately $2.20/day per person. FINCA Haiti's products and services are aligned as they offer pre-credit education and regular basic financial principles refreshers to clients, which is appropriate their target demographic. Loan officers are cross trained to deliver effective education to clients that are often illiterate or semi-literate, and with 90% exclusivity, clients are provided with appropriate information for new/first-time borrowers. As the poorest country in the western hemisphere, Haiti has high need for financial services for the poor, and this would be GP's second investment in the country, after WCFE partner Fonkoze.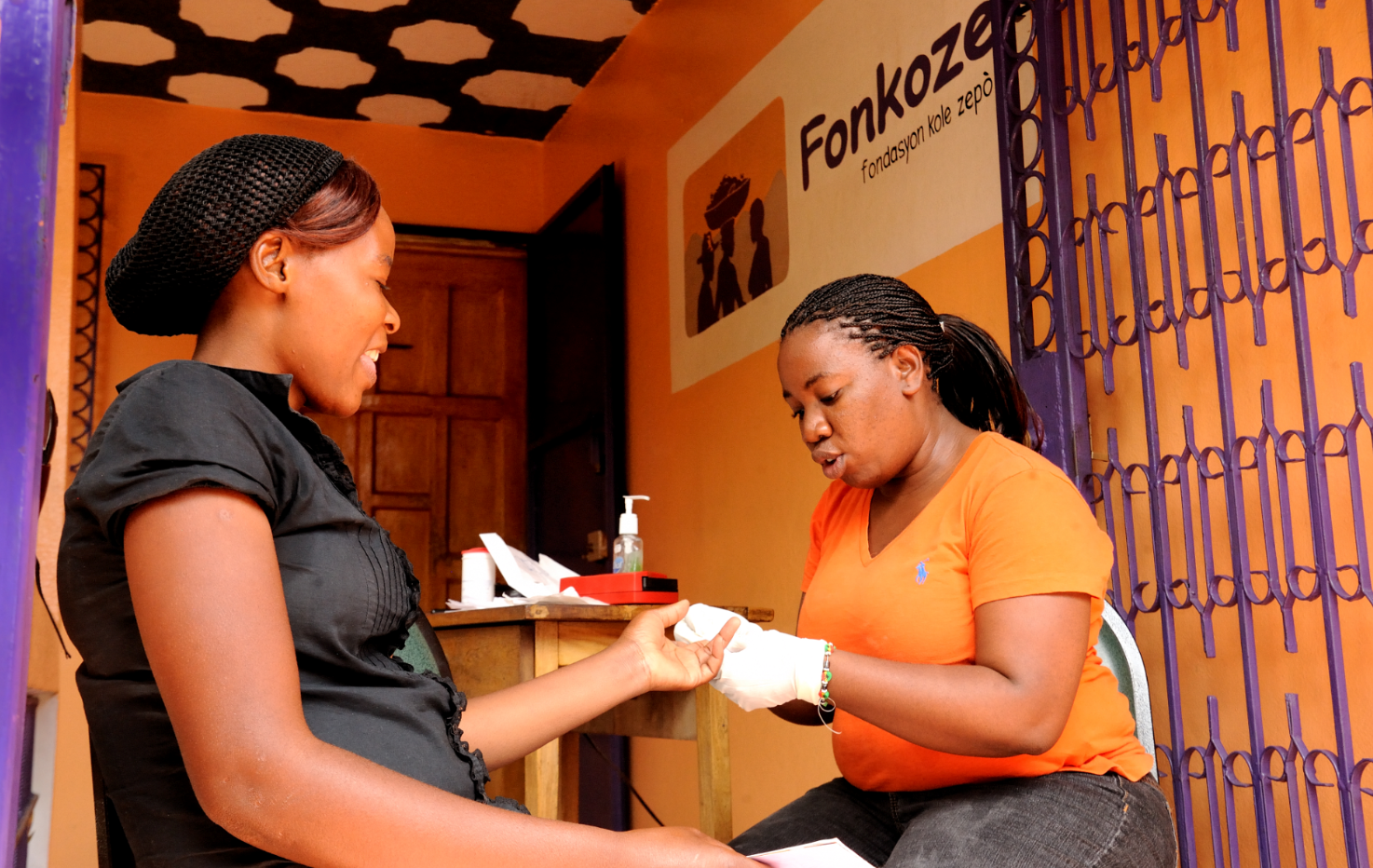 Founded in 1995, Fonkoze is a family of three institutions that provide access to a range of financial, educational and health services to marginalized and underserved members of Haitian society, particularly women.
Fonkoze's health services model includes education on topics including nutrition, family planning, and chronic disease; basic screenings for malnutrition, anemia, diabetes, and blood pressure; and access to primary care consults.
Visit Website