Crédito con Educación Rural, Institución Financiera de Desarrollo (CRECER) is a partner within GP's Women-Centered Finance with Education and Health initiatives.3 CRECER is a Bolivian microfinance institution that provides credit, education, and access to health services for low-income female microentrepreneurs.
View an in-depth partner profile of CRECER here.
Visit Website
IDEPRO is a Bolivian microfinance institution (MFI) whose mission is to improve the productivity and competitiveness of small farmers and micro, small and medium enterprises through the provision of specialized and integrated services. Founded in 1991, the organization has pioneered an innovative, value chain approach that provides underserved producers with the tools and resources needed to lift themselves out of poverty.
To further its mission, IDEPRO identified six productive value chains that rely on a large base of small producers. These value chains include Brazil nuts, quinoa, wood, grapes/wine, textiles and tourism. Within these value chainsIDEPRO builds strategic partnerships with primary producers and secondary processors, offering tailored credit, education, and technical assistance that helps them increase their incomes and improve their livelihoods. For example, in the quinoa value chain IDEPRO provides producers with working capital loans coupled with technical assistance, while also helping them pre-sign fair purchase agreements with both suppliers and traders. In doing so IDEPRO ensures that small farmers have access to lower cost, high quality inputs as well as predictable, higher priced markets. These interventions are sustainable because they also benefit suppliers and traders who seek consistent, high quality sales.
Visit Website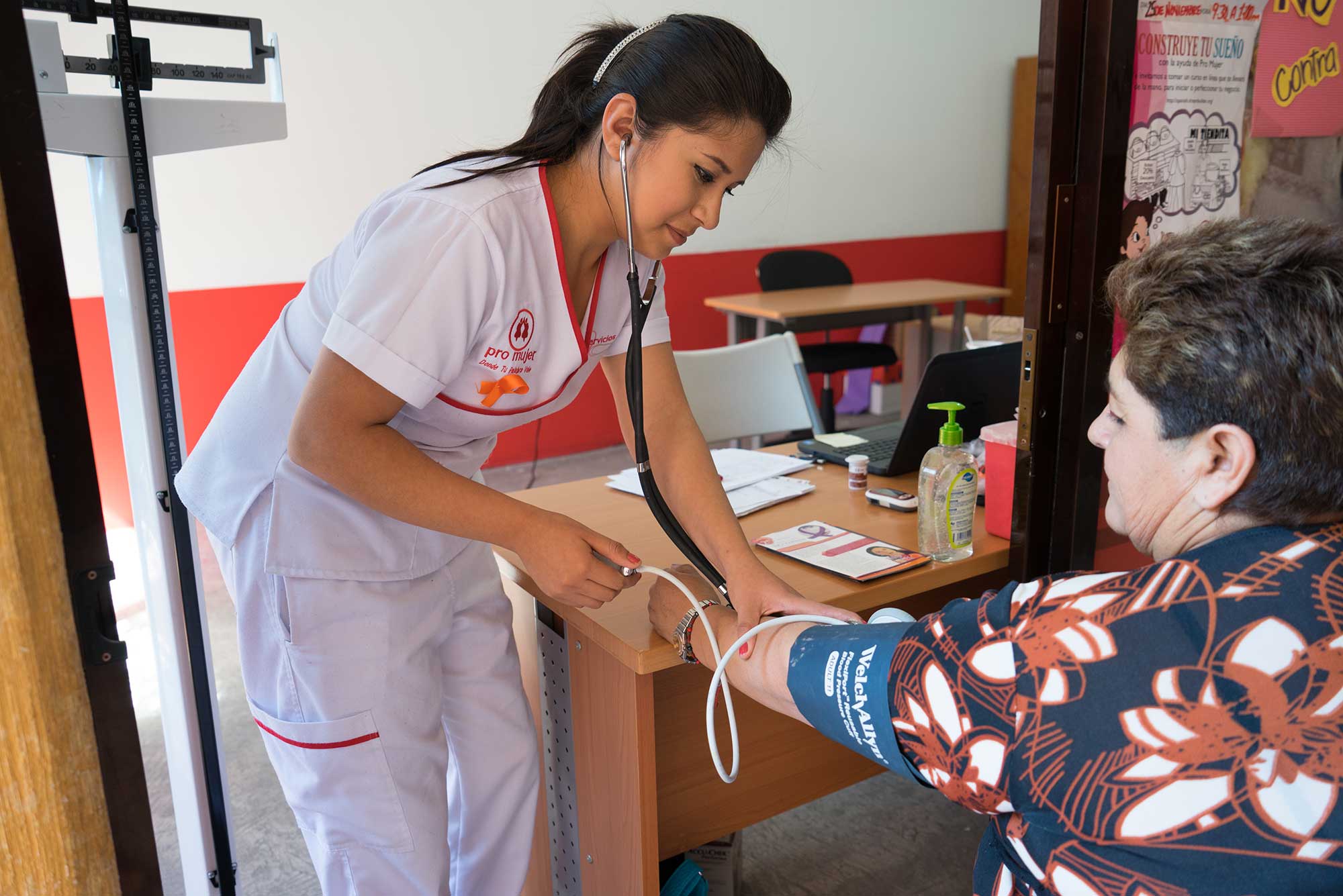 Pro Mujer in Bolivia is a microfinance organization that provides small, working capital loans to poor female borrowers, principally through the group lending platform. In addition to credit, Pro Mujer in Bolivia leverage its platform to deliver women-centered education and health services.
View an in-depth profile of Pro Mujer Bolivia here
.
Sembrar Sartawi is a Bolivian microfinance institution (MFI) that serves mostly small agricultural producers in rural areas. The organization has developed a framework that addresses the risks associated with agricultural lending and mitigates those risks by providing non-financial services that help producers increase and/or stabilize their income. These services include tailored credit, technical assistance and access to markets. In order to facilitate market access, Sembrar Sartawi builds alliances with key value-chain actors who enter into purchase agreements with clients.
To ensure that clients can fulfill their obligations, Sembrar Sartawi offers technical assistance focused on product quantity and quality requirements. Furthermore the organization helps secure contract fulfillment by setting up triangulated payment agreements, whereby clients payback their loans through product delivery. As a result, buyers can rely on consistent production while clients see improved incomes through stable and competitive pricing. In short Sembrar Sartawi innovates to provide low cost, mutually beneficial services that show promise for not only impact, but also scale and sustainability.
Visit Website