Arifu creates an information marketplace on mobile phones for underserved populations, particularly smallholder farmers. Arifu provides users with SMS-based training on best practices such as appropriate use of inputs. Arifu serves an average of 23,000+ smallholder farmer learners every month.
Visit Website
ECLOF Kenya is part of ECLOF International, a Swiss foundation established in Geneva in 1946. ECLOF's mission is to promote social justice and human dignity through microfinance. ECLOF's microfinance services offer vulnerable and excluded people and groups access to capital resources that enable them to build sustainable livelihoods.
Eneza Education leverages low-cost mobile phones to deliver afford-able and interactive study content. Their goal is for millions of students in Africa to learn more effectively and efficiently.
Envirofit is an industry-leading improved cookstove manufacturer with different stove models for woodstoves, charcoal stoves, LPG stoves as well as institutional/high capacity stoves. Their core business is to manufacture improved cookstoves that are fuel-efficient, have lower CO2 emissions and reduce time to cook. It has sold more than 1.2M cookstoves in over 40 countries as of 2017. Most of their clients are in Latin America (47% of product sales volume), followed by East Africa (20%), India (20%), West Africa (2%) and other markets (11%). Earlier a direct retailer (B2C model), Envirofit has now evolved into a Business-to-Business (B2B) model and sells through channels such as MFIs, retail chains, individuals and other distributors with agent networks.
Juhudi Kilimo provides loans for high-quality agricultural assets like livestock combined with technical assistance to boost yields and income for smallholder farmers. Juhudi Kilimo has more than 30,000 clients across rural Kenya. With an average loan size of $330, bundled with financial education and agricultural training, these farmers now have the opportunity to work their way out of rural poverty.
A vast majority of Kenya's population and 100% of Juhudi Kilimo's clients make their living through smallholder farming. GP invests in partners like Juhudi Kilimo to increase food security and income for these rural families. GP invested in Juhudi Kilimo in 2016 as part of our Rural-Centered Finance with Education investment initiative.
Kenya Women's Microfinance Bank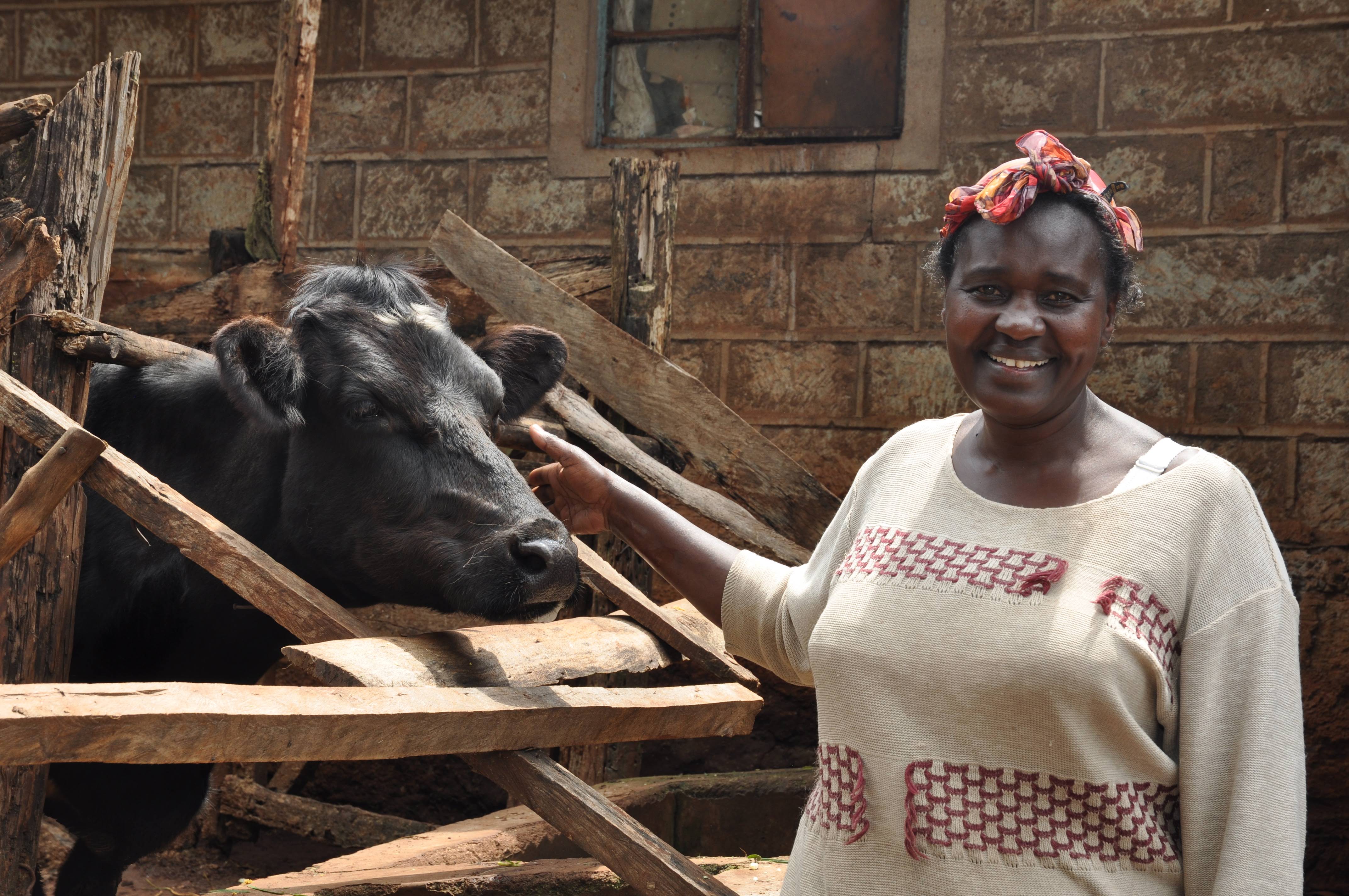 Kenya Women's Microfinance Bank (KWMB) offers a full suite of banking services to clients in Kenya, with a strong focus on group lending to rural women. While they offer savings and loan products to both individuals and SMEs, of their over 650,000 clients 90% are women, 90% are organized into borrowing groups, and 80% live in rural areas. Their primary focus is on empowering the family unit through offering financial services to women who have traditionally been excluded from these services. In addition, KWFT's focus on improving living conditions for rural clients is intended to curb rural/urban migration, which often leads to proliferation of slum populations in major cities.
Visit Website
Musoni Kenya is a microfinance institution (MFI) established in 2009 providing 100% mobile payments, targeting the unbanked population in both urban and rural Kenya. Musoni Kenya provides group and individual business loans, as well as education and emergency loans.
Clients repay loans with interest. Musoni also aspires to be the most efficient MFI in Kenya by being cashless, paperless and data-driven to offer the best value, most flexible and most customer-oriented financial services in the market.
In addition to the productive and educational loans, Musoni Kenya requires clients to put a portion of the loan into their savings. Musoni Kenya trains its clients on basic financial literacy and in some cases proper agronomic practices. Topics covered include group management, book keeping, basic financial literacy, debt management, savings management, and agronomy and livestock husbandry among others.
Visit Website
PayGo Energy is a distribution service that harnesses the power of pay-as-you-go-tech­nol­ogy to bring an affordable and uninter­rupted supply of clean cooking fuel to low income households in Kenya. PayGo just finished their seed round of funding so are still early on their pilot program to reach 300 households initially.
Visit Website
Penda Health looks to transform healthcare in Kenya by building a network of out-patient health clinics that offer evidence-based medical care, pre­ventive care and an unparalleled patient experi­ence at affordable rates. Penda operates five clinics and counting, which receive an average of 1,045 patient visits per clinic per month.
Sanergy is a social enterprise that builds and franchises small-scale, high quality toilets in informal settlements in Nairobi, Kenya. Sanergy then collects the waste and transforms it into a portfolio of valuable byproducts.
Visit Website