Aldea Global is a first tier, commercialization association that operates in the northern region of Nicaragua. It was founded in 1992 by farmers from the Chorotega indigenous community to promote sustainable agricultural practices that protect the environment and improve the quality of life of member producers. Today the association supports micro and small producers by facilitating access to credit, technical assistance and commercialization services. Nearly half of Aldea Global's portfolio and members are concentrated in coffee while the remaining members and capital are invested in Malanga, basic grains and other crops.
Aldea Global's model is unique because it leverages a network of smaller agricultural cooperatives that help organize producers and provide basic support in crop cultivation. The association works closely with these cooperatives to provide farmers with direct access to credit coupled with technical assistance that focuses on crop quality and certification standards.  Aldea Global then purchases directly from producers; processing, storing, and selling their products for premium prices on specialty markets. In addition the association supports sustainable resource management, access to rural health clinics, installation of potable water filters and pest management programs.
Visit Website
Coproexnic provides international market access to smallholder farmers in Nicaragua who grow sesame, peanuts and other crops. They also partner with six small cooperatives that provide financing and technical assistance to these smallholder farmers. GP's investment in Coproexnic is part of our Smallholder Farmer Market Access initiative.
FAMA is a Nicaraguan MFI within GP's Home Improvement Finance initiative. FAMA provides credit for small home improvement projects alongside some technical assistance and budgeting assistance. Credit is used for new or upgraded walls and roofing, expanding rooms, concrete floors, and other projects according to client needs.
FDL is a Nicaraguan nonprofit microfinance institution (MFI) that is committed to integrated service provision in rural areas where access to essential services is often limited. The organization began its activities in 1992 as part of the NITLAPAN* research institute and became its own independent entity in 1997.  While the organization's principal mission is to provide financial services to micro, small and medium entrepreneurs, it has continued to work closely with NITLAPAN to design innovative, non-financial products and services that meet the multifaceted needs of small producers. These products and services are housed within the organization's development portfolio and include everything from farm-focused technical assistance to access to solar technologies. For example FDL has a dairy-focused credit product that targets exclusively women.  Along with tailored credit these women receive training in livestock and dairy handling in order to both improve household nutrition and generate income.
FDL also provides tailored financing for solar home systems (SHS), which provide much needed electricity for clients who live off the energy grid. As a result clients report an increase in household productivity, with children studying in the evenings and adults earning additional income.
Solar technology also results in financial savings and improved health outcomes, as it eliminates the need for families to purchase kerosene, an expensive source of light that leads to adverse health effects. Global Partnerships' Green Technology Fund (GreenTech) is currently working with FDL, local solar product distributors, and NITLAPAN to identify less costly solar technologies that meet clients' energy needs. For more information about the GreenTech Fund's work, please visit: https://www.globalpartnerships.org/greentech
*Nitlapan is an institute specializing in research and the creation of local rural and urban development models and methodologies.  It is part of the Central American University (UCA) in Managua, Nicaragua.

Visit Website
FUNDENUSE is a microfinance institution (MFI) that operates in the rural regions of northern Nicaragua where roughly 56 percent of the population lacks access to electricity. The majority of this population is still lighting their homes with kerosene lamps, which are costly, inefficient, and highly detrimental to their health.
To address this need, FUNDENUSE recently launched a pilot project aimed at building a remote network of female entrepreneurs to buy and re-sell small solar lighting solutions. Through the project, women receive training and access to working capital to create microfranchises (MF's) in their communities. If successful, these MF's will create livelihood opportunities while also serving as a model for how MFI's can be leveraged for the last mile distribution of solar products.
Visit Website
Pro Mujer is a development and microfinance institution (MFI) that is dedicated to providing Latin America's low income women with the means to build their own livelihoods through the provision of microfinance, business training, and health services. Pro Mujer has several branches throughout the region; Global Partnerships is currently partners with Pro Mujer branches in Bolivia, Mexico, Nicaragua and Peru.
Pro Mujer provides credit to its clients primarily through group-based, village bank loans, which promote solidarity, discourage delinquency and eliminate the need for borrowers to have collateral.
Pro Mujer has been a pioneer in leveraging the existing microfinance channel to deliver its nonfinancial services. For example, Pro Mujer capitalizes on cross-trained credit officers to deliver preventive health education during village bank meetings, thereby reaching more people while keeping costs low.  Pro Mujer's health services include health education, basic screening for chronic disease and access to primary healthcare consults. Topics covered during education sessions include breast and cervical cancer, diabetes, hypertension and depression. Screening services provided cover conditions such as diabetes and high blood pressure.
Notably, Pro Mujer in Nicaragua (PMN) is part of GP's Health Services Fund, a technical assistance and grant-based fund that invests in the design, start-up and scale-up of market-sustained health services delivered by MFIs and cooperatives. Working together, GP and PMN have designed an integrated health services model, whose early success has influenced the strategic direction of Pro Mujer's health services program throughout its network.
Visit Website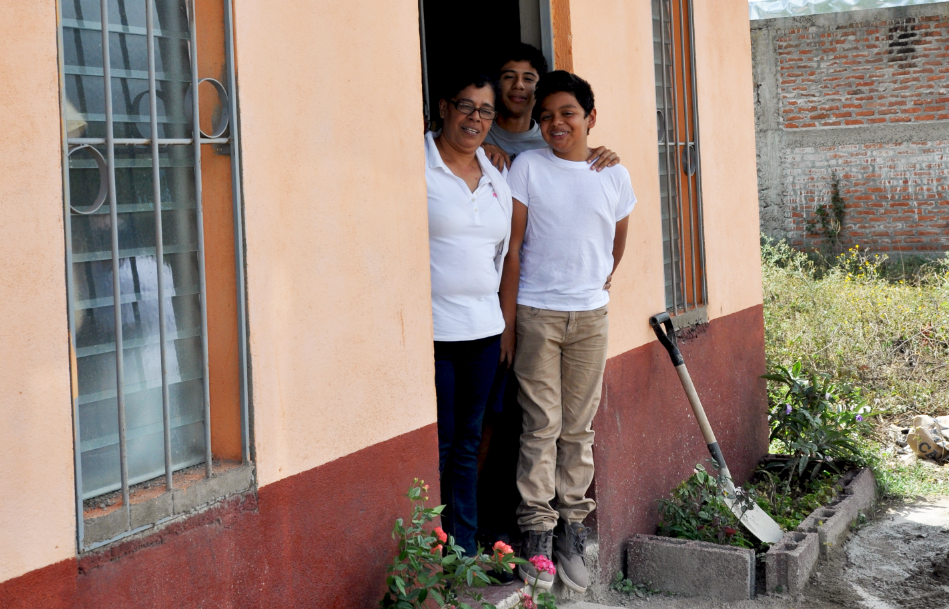 GP invested in Serfigsa as part of our Home Improvement Finance initiative. Our investment supports Serfigsa's portfolio of financing and basic assistance for home improvement projects.
Serfigsa is a Nicaraguan microfinance institution providing financial services to clients to increase their income, assets, and well-being.
Visit Website